Get Your ExakTime Plan Configuration and Quote Today
Get started with the #1 time tracking solution for construction and mobile workforces.
Easy-to-use mobile GPS time tracking app or

rugged on-site

time clock
Remotely schedule, monitor, and track hours and location
Advanced features including meal break and time off tracking, field crew alerts, geofencing, equipment tracking, cost codes, and field pics/videos
Integrates with 100+ payroll and accounting products
Save 5% or more on payroll with ExakTime
For only $9 per user, ExakTime pays for itself every month by streamlining operations and ensuring accurate time tracking.
Fill out the form to get your ExakTime quote today!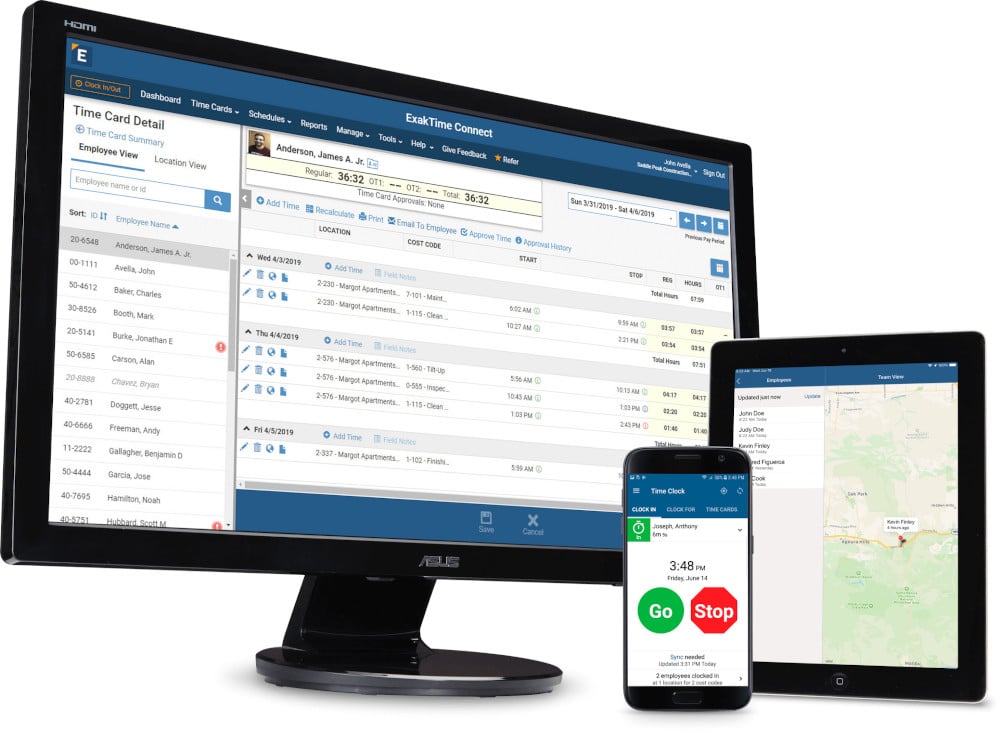 The ExakTime System is Powerful and Easy for Employees to Use
Make Sure Workers are on the Site and On the Clock
ExakTime's system ensures your team is where they're supposed to be, and their timecard reflects that.
Stop Chasing Workers for Their Hours
Don't waste time collecting inaccurate or illegible timecards. Employees can clock in with the app or a rugged onsite clock. Or empower crew leaders to log in their entire team.

ExakTime Tracks up to 1 Million Clock-ins a Day for 10,000 Customers

"Now I can go into ExakTime whenever I want to see where workers are and if they clocked in on site. It's a huge time-saver."
- Laurie Saul Inglis, Advantage Flooring
"We save $50,000 a year, maybe more."
- Cooper Drywall, Knoxville, TN
"ExakTime is a huge money-saver."
- Boone Brothers Roofing, Omaha, NE
Simplify Payroll Processing
Payroll processing doesn't have to be a time-consuming headache. ExakTime's accurate hours are easily synced to over 100 payroll, ERP, and accounting programs ensuring paychecks are accurate and on time.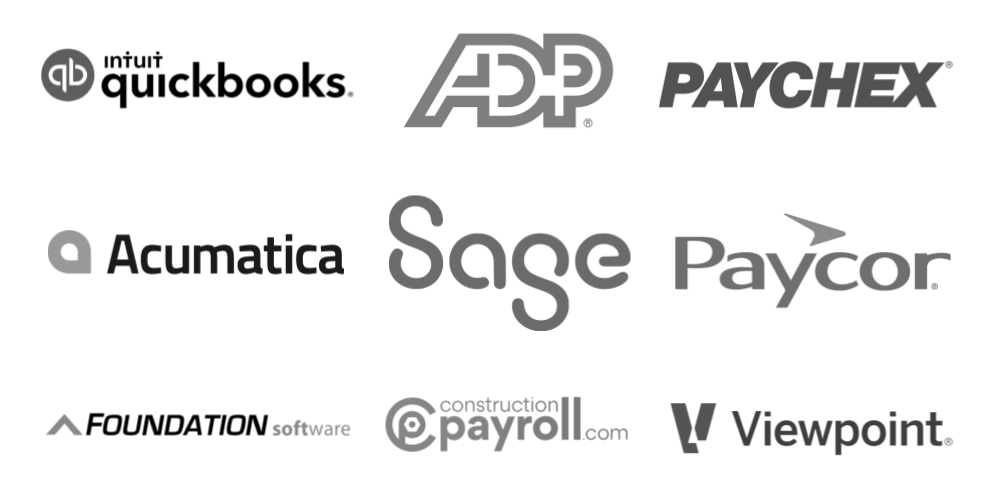 See How Easy ExakTime is to Use
Watch this short video to see how powerful and easy ExakTime is to use. With the ExakTime mobile GPS time and attendance solution, you can track worker clock-in location, manage schedules, lower labor costs, and improve compliance.
How Much Can ExakTime Save Your Business?
The 3 issues of paper time cards that cost businesses are wasted employee time, human error, and overpayment. You start saving with an ExakTime subscription immediately.
Employees Using
Time Cards

Savings/Year
with ExakTime*

10

$22,750

30

$68,250

50

$113,750

200

$455,000
*15 minutes lost per day, 40 hour week, at an hourly average of $25.